Back to the previous page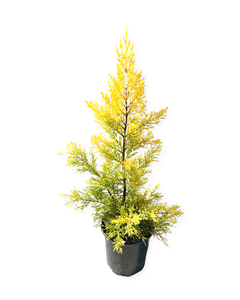 The lemon cypress tree, also called Goldcrest after its cultivar, is a variety of Monterey cypress. It gets its common name from the powerful strong lemon scent that its branches exude if you brush against them or crush their foliage. You can start growing lemon cypress trees (Cupressus macrocarpa 'Goldcrest') indoors or outside. Lemon cypress care is not difficult if you know some basic rules.

Lemon cypress trees come in two sizes: small and smaller. Grown outdoors in their natural habitat, the trees can grow to 16 feet (5 m.) tall. This is quite small for a cypress.


Prefers full sun/ partial shade