Back to the previous page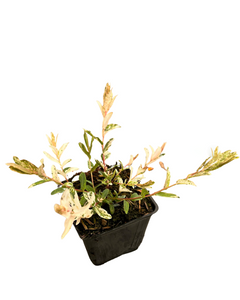 The branches of this shrub are slightly upright, taking a softer fountain shape as they lengthen. The leaves are mottled in shades of white, pink, and green, maturing to green and cream. Stems turn a striking red.
Prune in early spring or late fall to maintain white-and-pink variegation. Cut back in July to keep it small. Grow in average soil and full sun.