Back to the previous page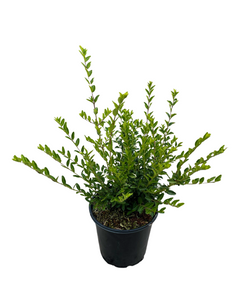 Lonicera pileata is a dense, spreading, evergreen to semi-evergreen shrub which is typically grown as a high ground cover rising to 2-3′ tall but spreading to 5-8′ wide or more on horizontal branches which root at the nodes where they touch the ground.
Small fragrant yellowish-white flowers in spring (May). Flowers give way to small translucent purple berries (1/4″ wide) which mature in fall.
Prefers full sun/ partial shade
Mildly toxic to pets