Back to the previous page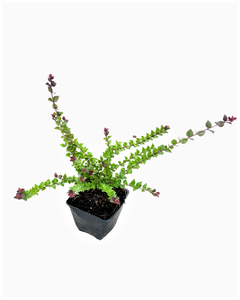 'Red Tips' is a compact, rounded to open, evergreen shrub with tiny, broadly ovate, red-flushed, dark green leaves, reddish-purple when young, and insignificant creamy-white flowers in spring followed by sparsely produced, purple-black fruit.
Plant in any well-drained soil in full sun or partial shade. Leaves are golden-yellow when planted in full sun, bright green in shade.