Back to the previous page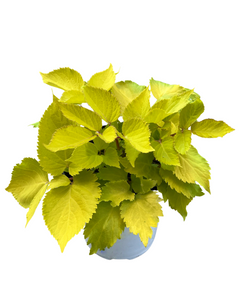 A unique golden-leafed plant for the shade. The color will be brighter yellow in part sun, and more chartreuse or lime green in full shade. Tiny white flowers. After blooming, deep purplish black, inedible berries.
 It prefers richly organic, deep loamy soil that is moist but well-drained. This plant is not drought tolerant. It typically dies back to the ground in winter and re-emerges in spring to quickly form a shrub-like clump.
Prefers full/partial shade