Back to the previous page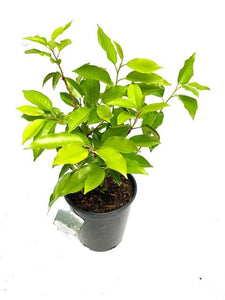 It carries evergreen leaves that are a beautiful dark green, and are wavy around the edges which makes for a very ornamental impact.
Its white-colored blooming appears in summer, during the months of May or June depending on the climate and can extend over many long weeks.
Finally, Portugal laurel will bear cute berries which our bird friends will find delectable. They start out looking like little red cherries that afterwards turn to black.
 Prefers full sun
Toxic to humans and pets