Back to the previous page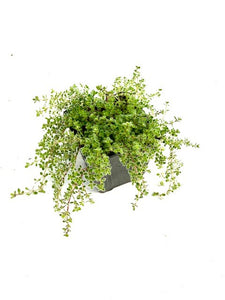 Thyme is one of the more hardy herbs perfect for hot, sunny locations. Once established, it tolerates dry conditions and spreads slowly, eventually creating a thick mat of foliage. Tiny leaves on woolly thyme ground cover are green and often edged with gray to silver. In summer the plant adds a bonus and produces sweet little pink to purple flowers. The plants are low growing, rarely getting higher than 12 inches (30.5 cm.) and spreading out to 18 inches (45.5 cm.) in width.
This herb prefers full sun but will perform in partial shade. When growing woolly thyme ground cover, plant in well-draining soil. Preparation of the soil is important. Rake out rocks and impurities and ensure proper drainage.