Back to the previous page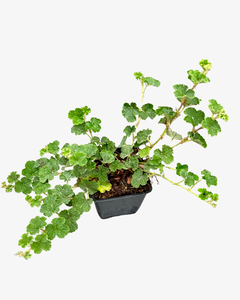 Creeping raspberry belongs to the evergreen plant species. In winter, the leaves have bronze-colored undersides and a rust-like coloration. In summer, it produces white flowers, followed by bright colored fruit.
Besides growing it in your garden as a ground cover, you can plant it in a container or a hanging basket and use it as a cascading ornamental. It can make an outstanding bedding plant, and even can be used as a lawn replacement!
Fruit can be golden orange to red
Prefers full sun/partial shade