Back to the previous page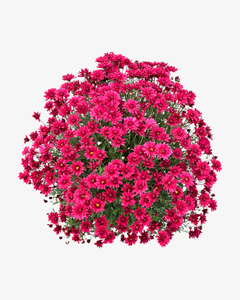 Mums require frequent watering due to their shallow root system, especially in high heat. A layer of mulch in summer will help conserve water and keep the soil moist and cool.
They prefer full sunlight during the growing season. Not enough sunlight will result in a weaker plant that produces fewer flower heads. However, blooms will last longer if they are moved to a shadier spot after flower buds develop.
Flower color : Purple
Toxic to pets